Online Accounting Software for Small Business
The easy-to-use accounting software from IntelliBooks will connect your bank accounts, synchronize your costs, balance your books, and get you ready for tax time. Our small business accounting software has complete package to take control of your finances.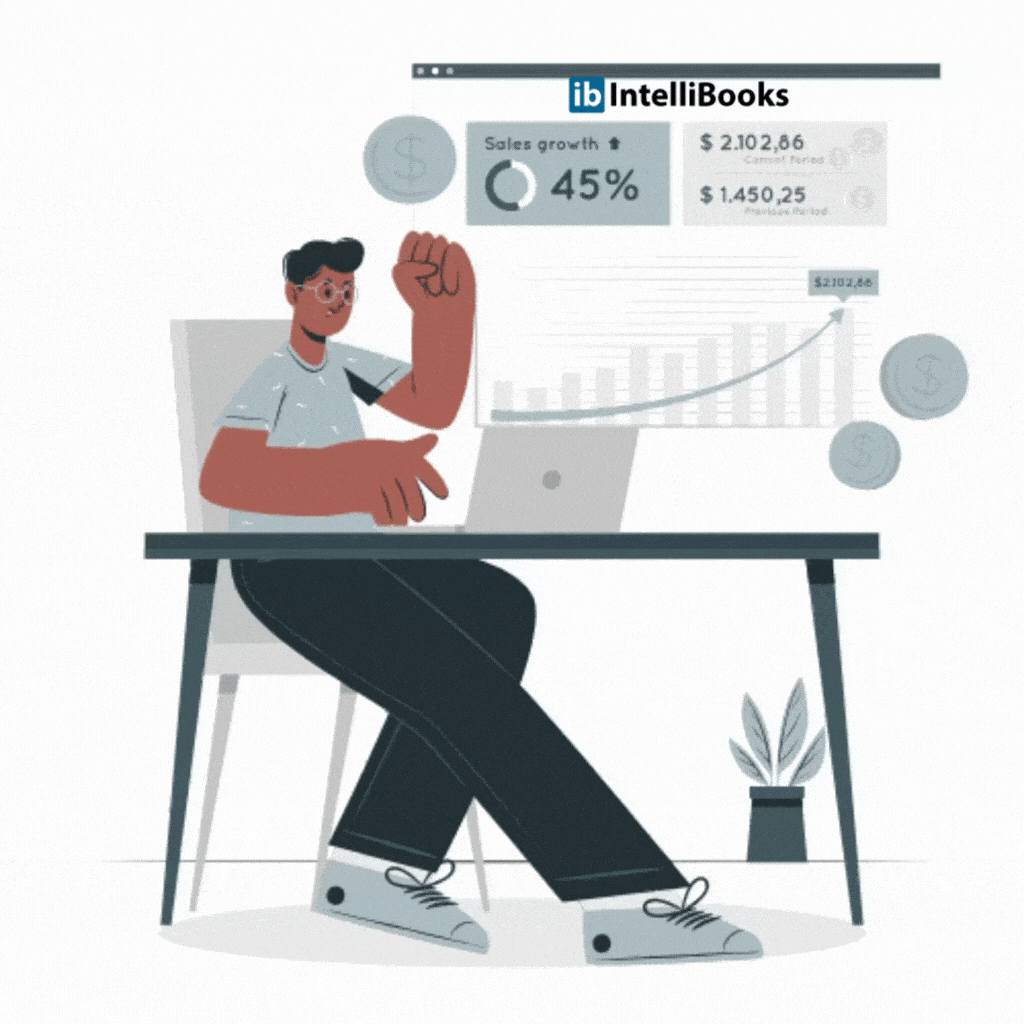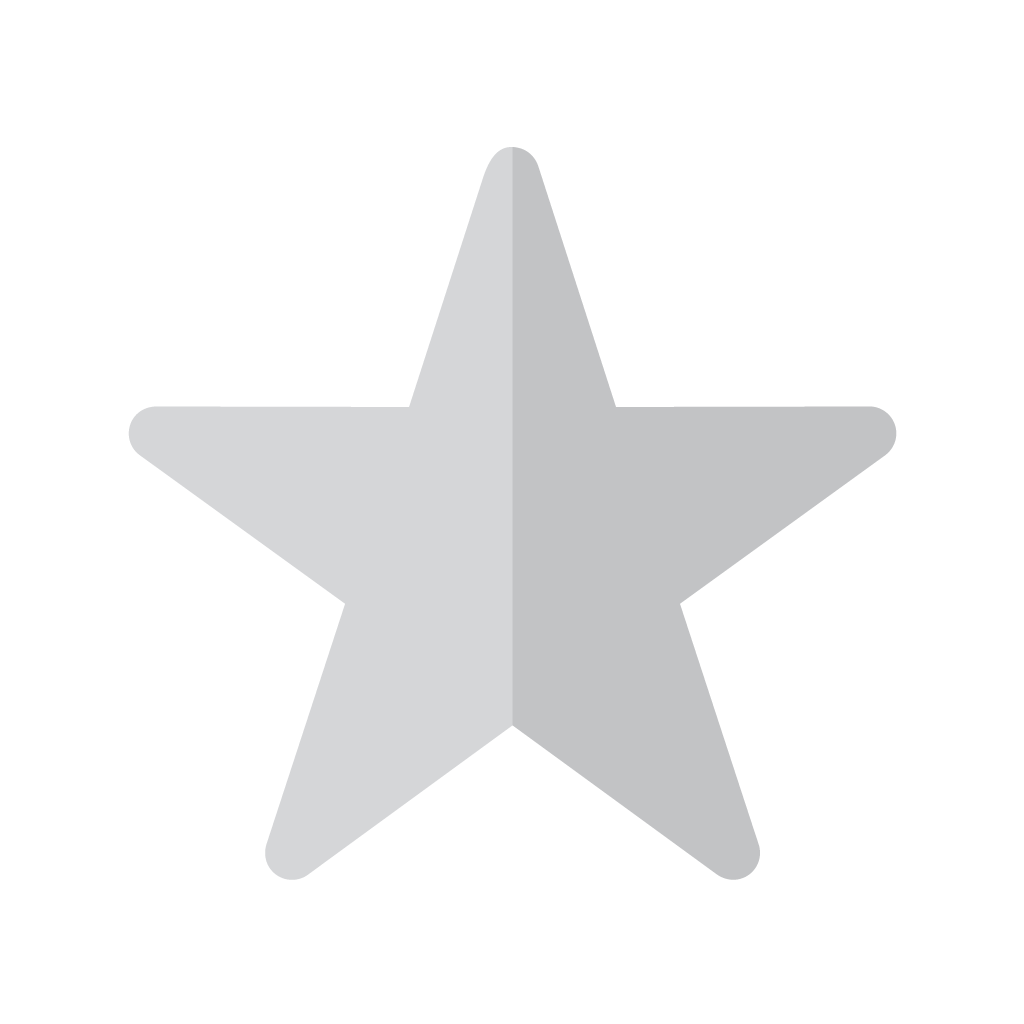 41361
Ratings
4.7 Rated on Google Playstore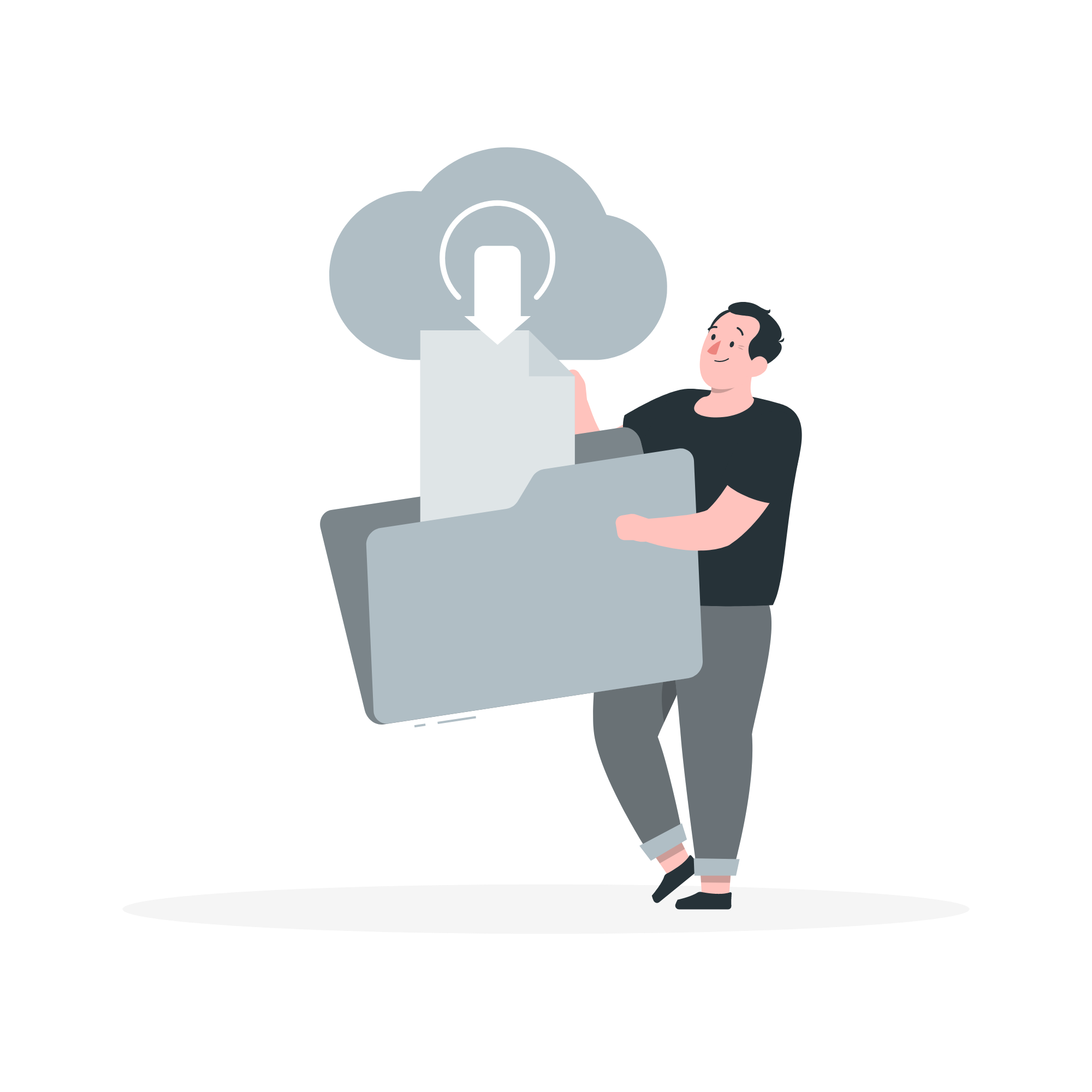 4M+
Downloads
Used by more than a
MILLION people to Manage Finances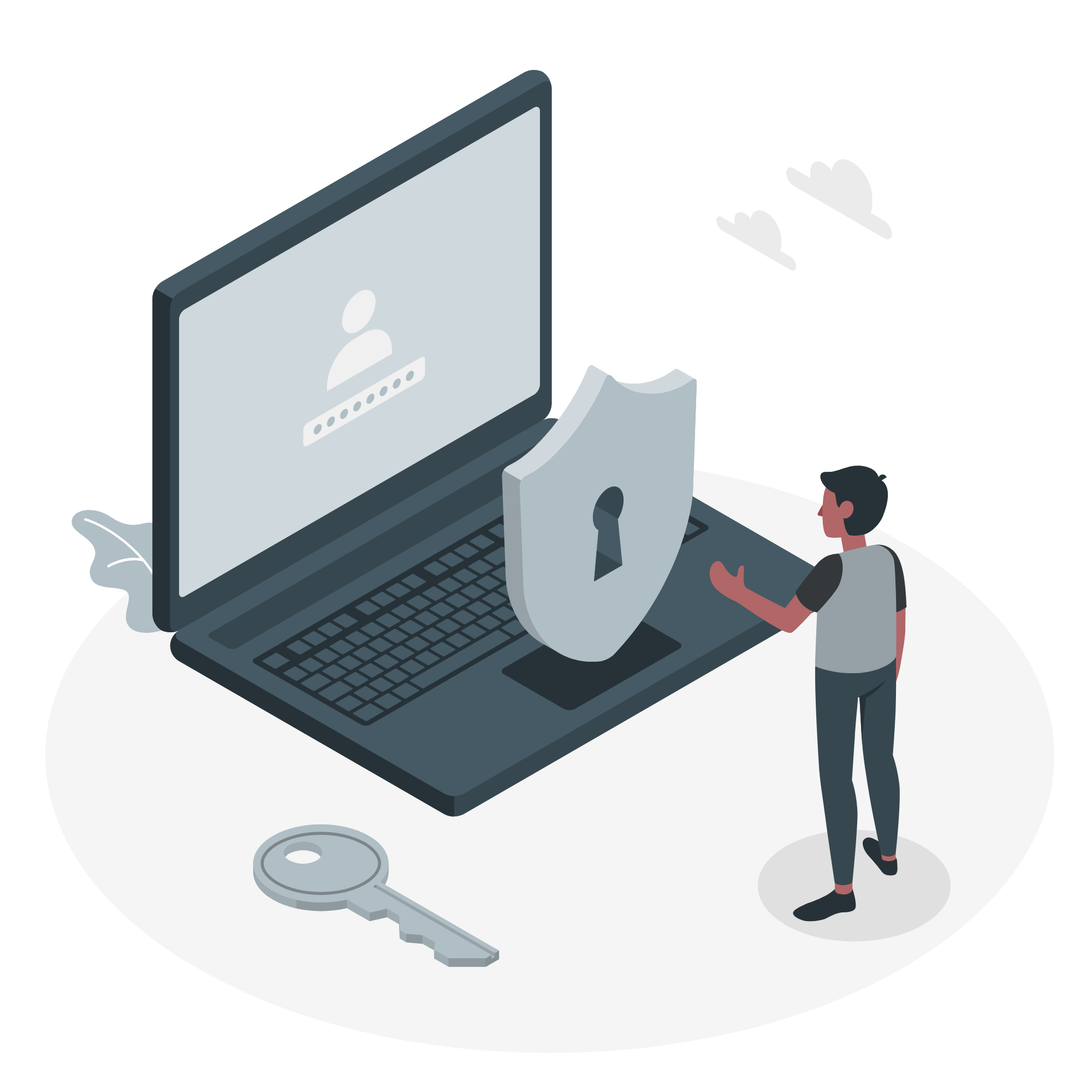 100%
Safe
Your private data stays safe &
secure with you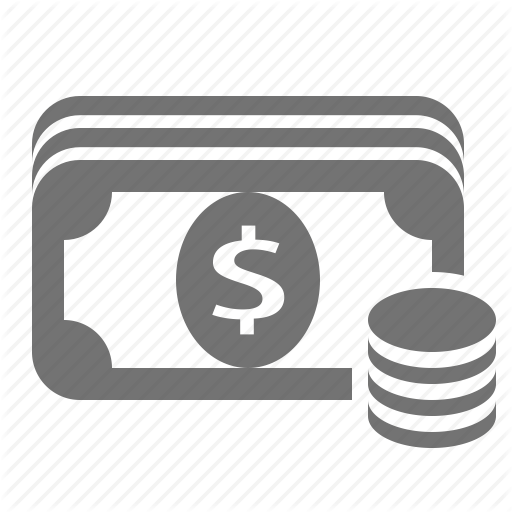 FREE
Completely
Mobile App is FREE for a lifetime Desktop App has a 30 days FREE trial period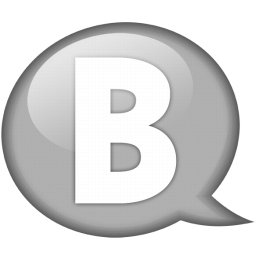 DUAL
Languages
Available in Hindi and English
for Language convenience
Efficiently take control of your finances without Accounting Knowledge
Explore a broad variety of features, including billing, invoicing, and reporting. To make the taxation process seamless, you can generate tax invoices, sync your expenses, and balance your books.. IntelliBooks is fastest growing Online Accounting Software & simple to use. Know with only a few clicks what's going on with your company & make better decisions.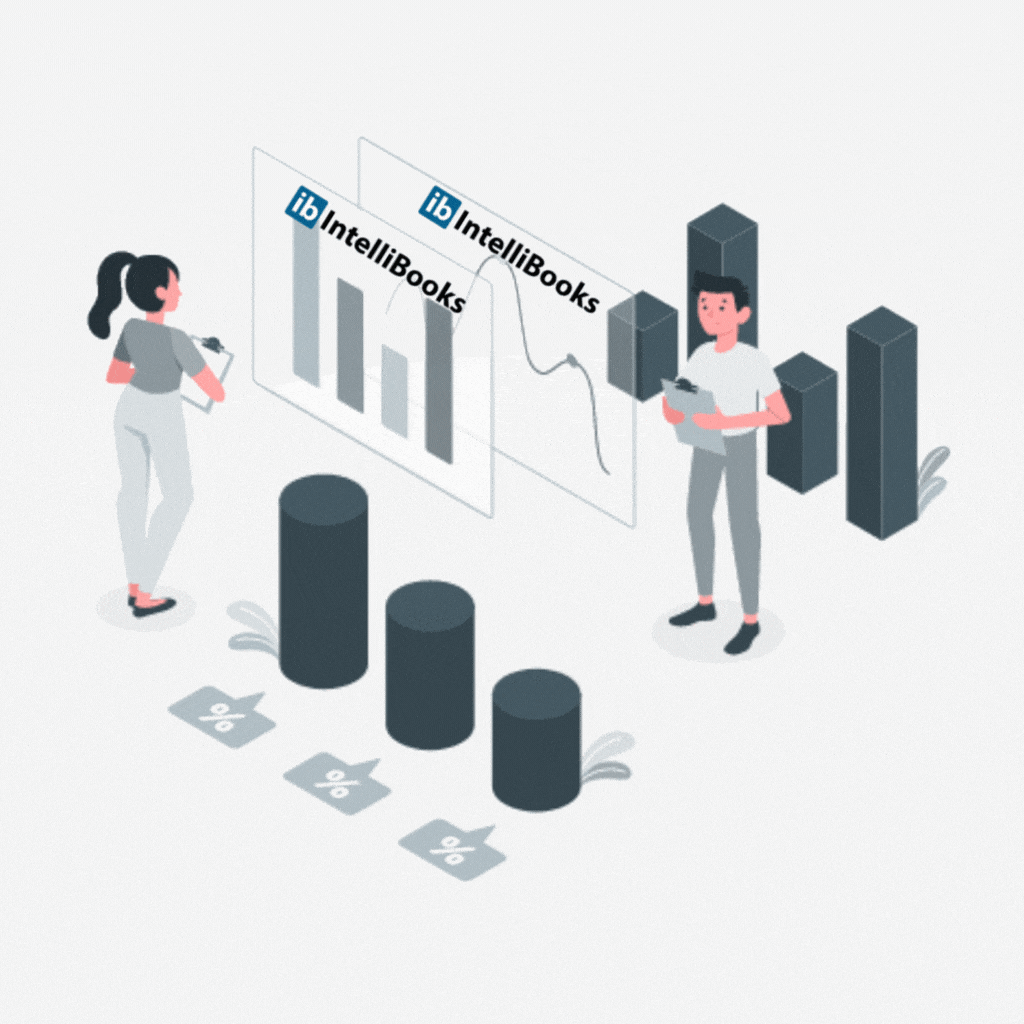 Why Accounting & Billing Software for Small Business?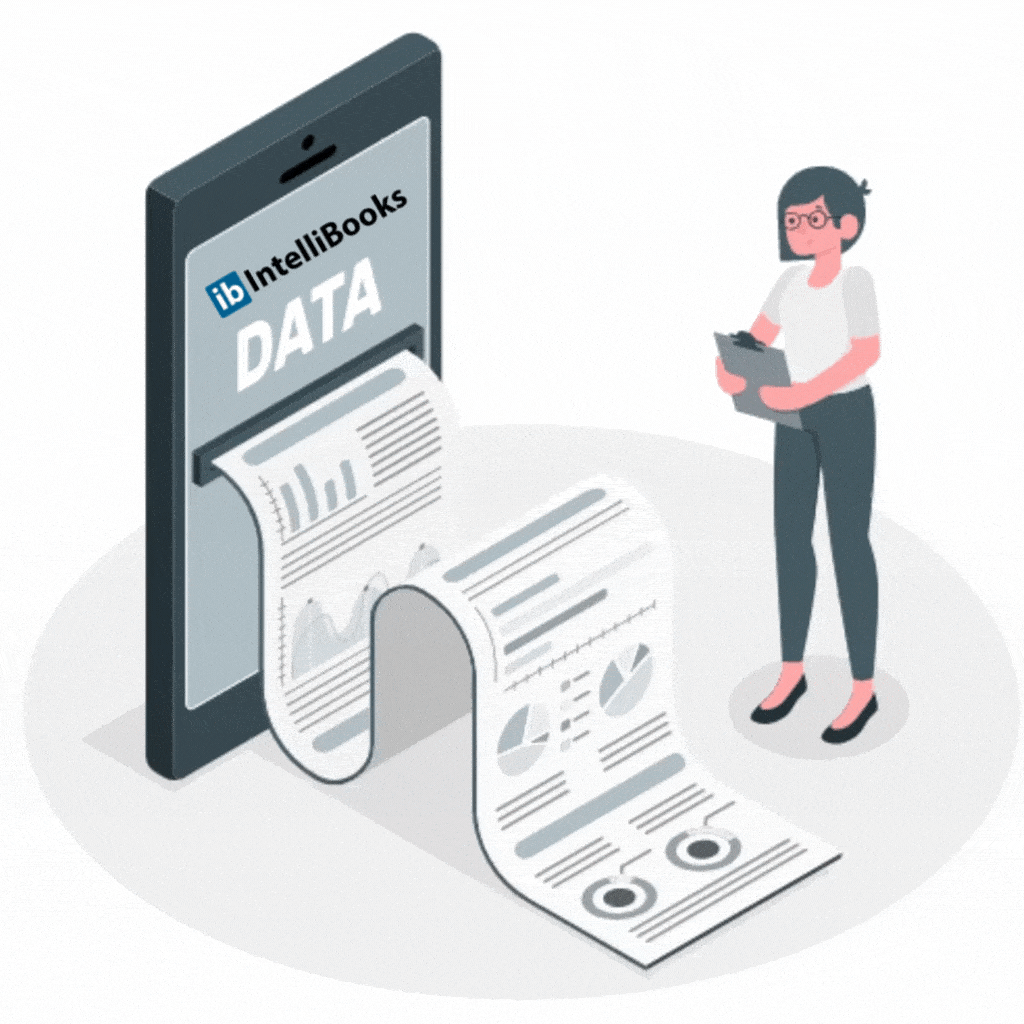 Keep accurate records –
On IntelliBooks simply categorize transactions as they happen each day. It will make it easier for you to keep track of cash flow & have all documents ready to file taxes. We make sure that you don't forget a bill to avoid issues later on.
Keep watch on business health –
Finance tracking has never been so straightforward!. With simplified charts, you can provide a summary of sales and expenditures. The data is updated without delay as soon as a deal or contract is updated. It will help you make appropriate decisions to boost your business growth.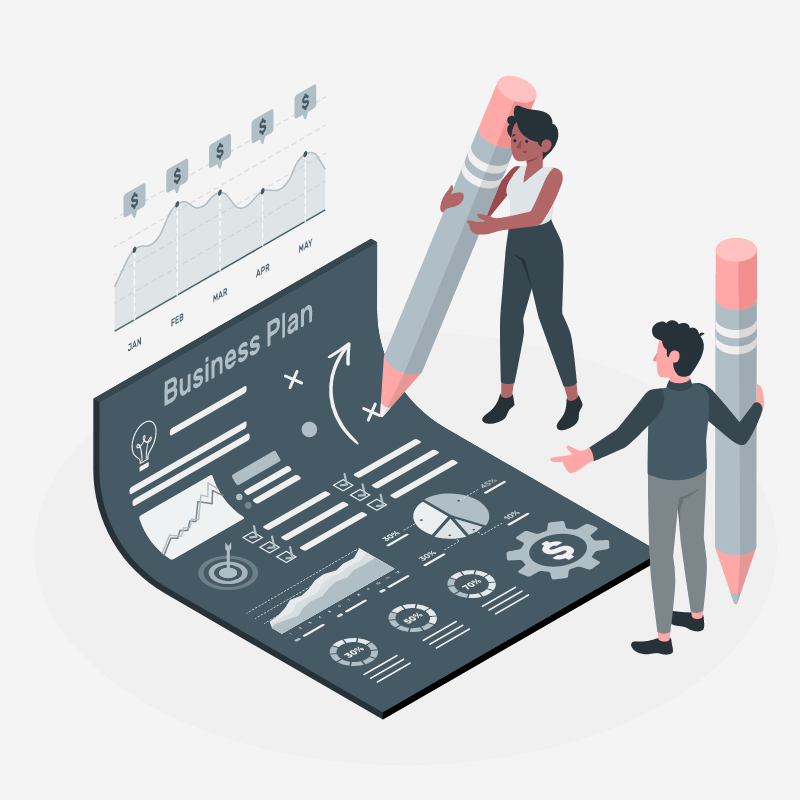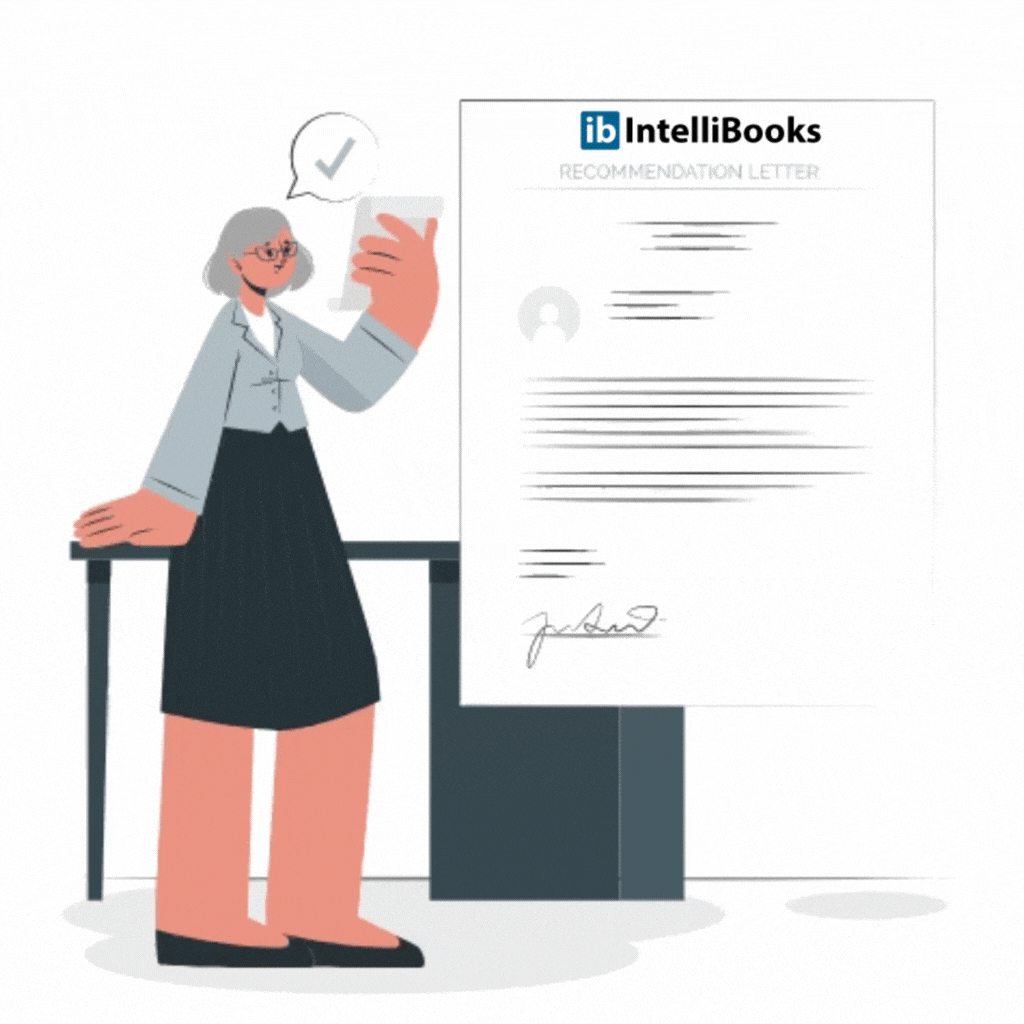 Look professional –
Not only sending GST invoices help you simplify your taxation. It allows you to look more professional and provide a better service to your client. It provides a clear picture of the sales and has a positive impact on the minds of your client about your business.
Save money & time –
Manual accounting takes a lot of time and you might have to hire many accountants to do it for you. Doing it digitally makes it a seamless process. Any employee in your team can operate the process and assure that no calculation errors are made. IntelliBooks can save a lot of time as for small businesses time is crucial.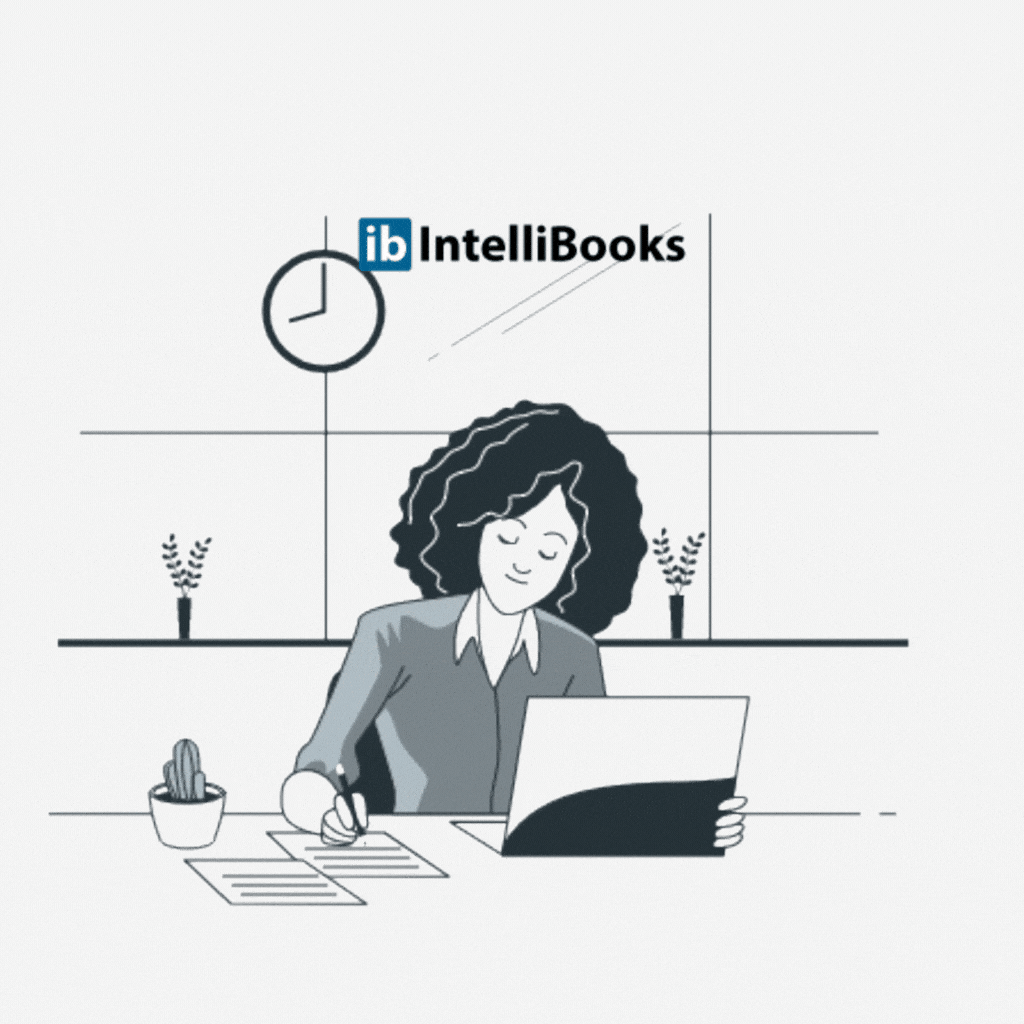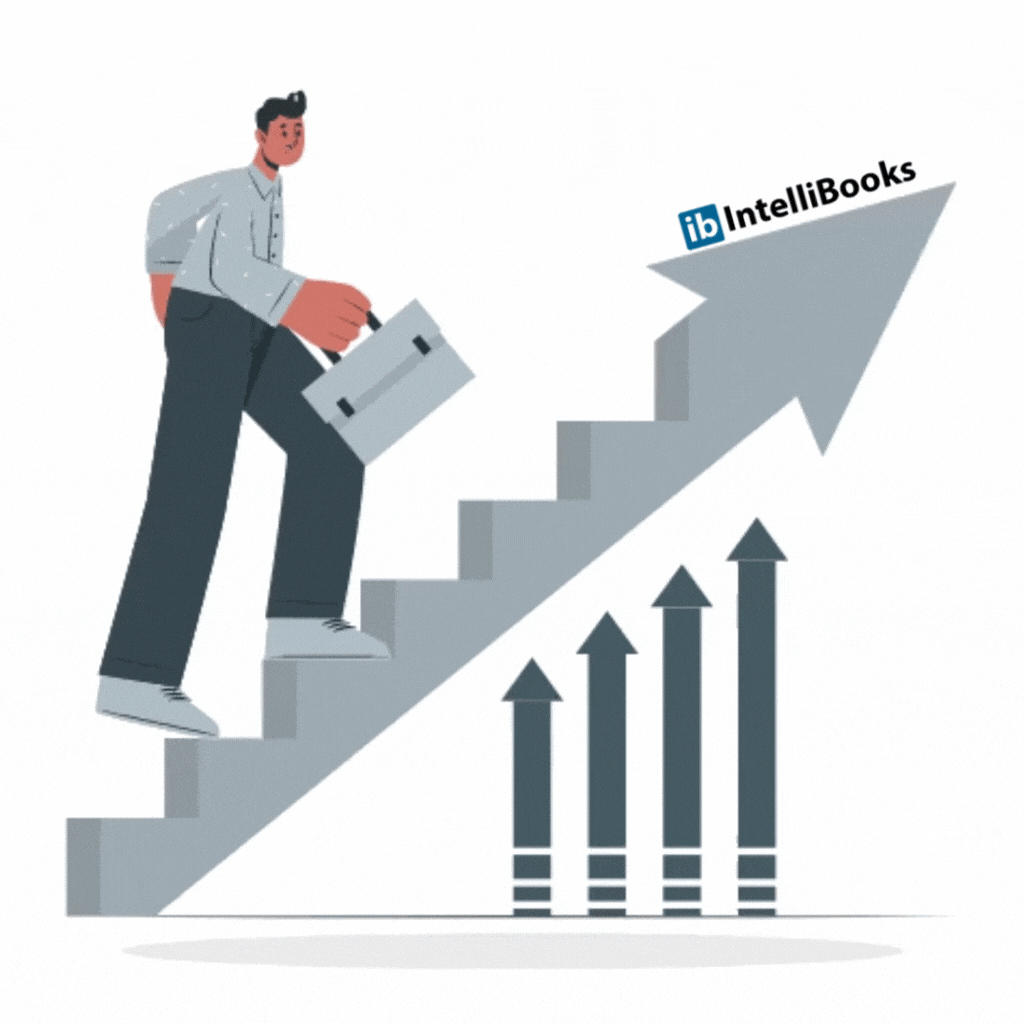 Grow your company faster –
You can be assured about your business accounts with the small business accounting software. It will help you to make plans based on data and will allow more time for you to concentrate on other aspects of your business.
Features IntelliBooks provide that is preferred
Booking Software for small business.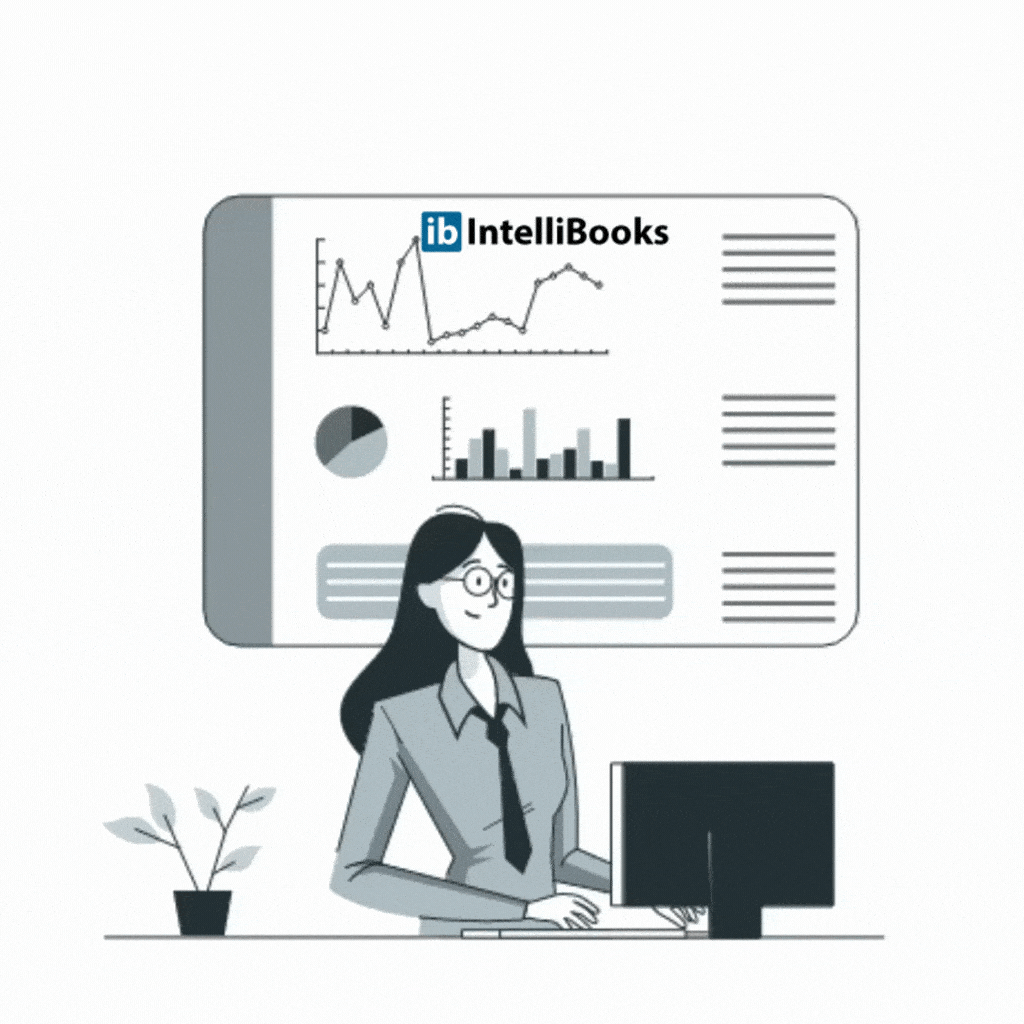 Business Performance Dashboard
Quickly take a look at your business performance by monitoring your sales, transactions, and cash in hand, stock value, expenses, open cheques, and loan amount on your dashboard. It includes all the suitable features for your business requirements. IntelliBooks allows you to access data through live status tracking anywhere you are.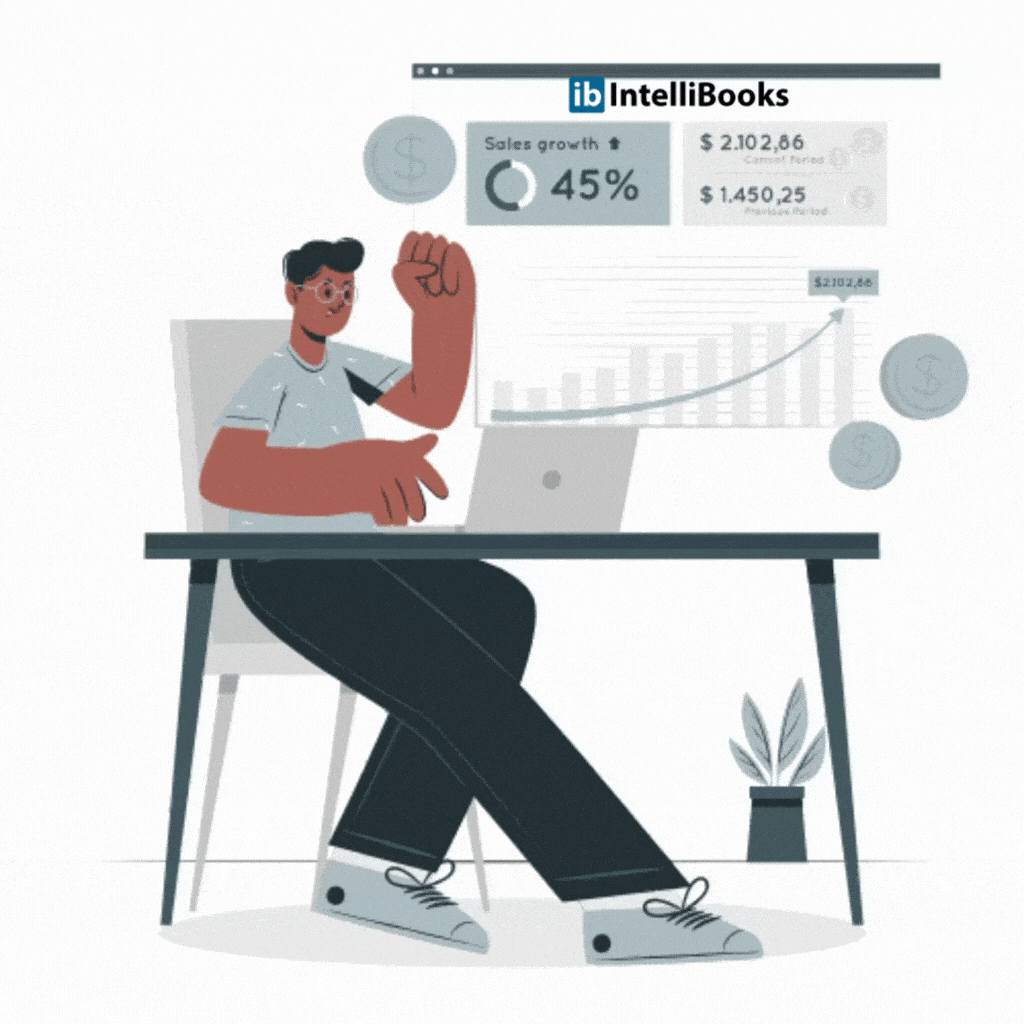 Process Orders
For any small company, handling inventory is one of the most challenging tasks. You can keep track of the items, goods, or equipment that you need to sell services. It will help you from preventing a halt due to a lack of inventory. Also, accounting software will let you know about excess inventory to avoid the unnecessary purchase.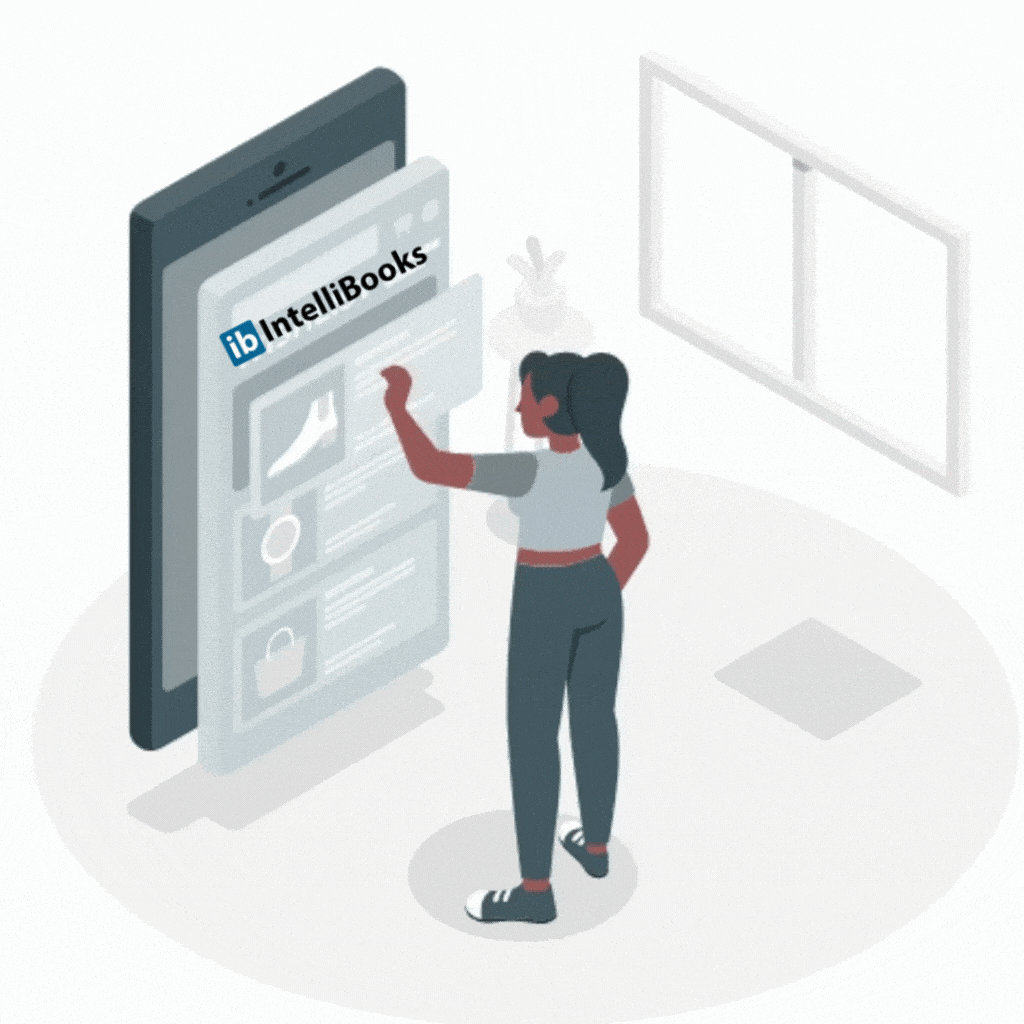 Sales/Purchase order
IntelliBooks app provides a separate section for purchase & sale order so that you can manage separately. It will help you to have more control over your clients' and suppliers' bills. From the app itself, you can track the payments and make outstanding payments.
Simple Invoice
Simplify invoicing by creating custom invoices for your business. You can also modify or change the template that suits business needs. You need to add the items app will create your invoice. It will make the system smooth and help you avoid mathematical mistakes that happen in manual billing.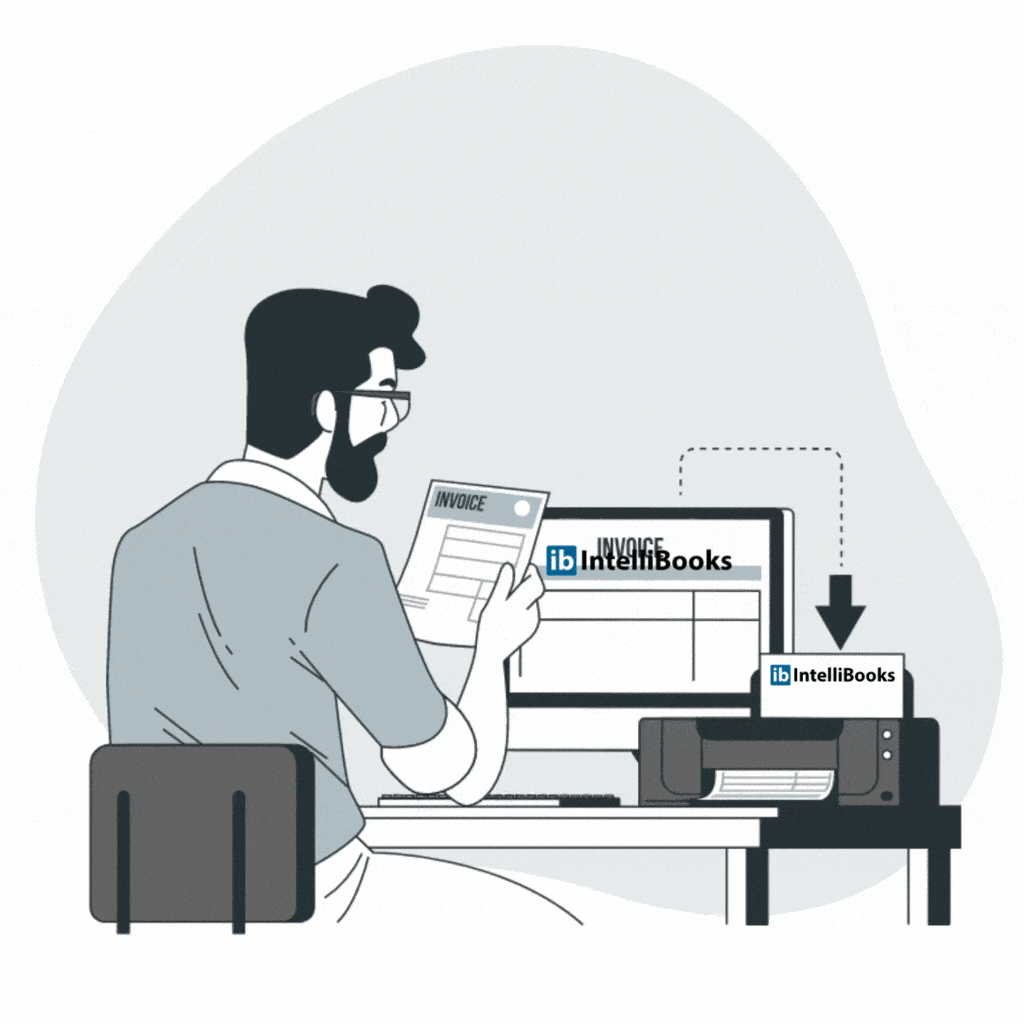 Send estimates & quotations
If any potential lead asks for a quote, our accounting software will provide you with details estimate that you can send to the client & boost your profit. Not only can you give them the overall cost of the service, but you can also, give them specific details about what you are going to offer at that price.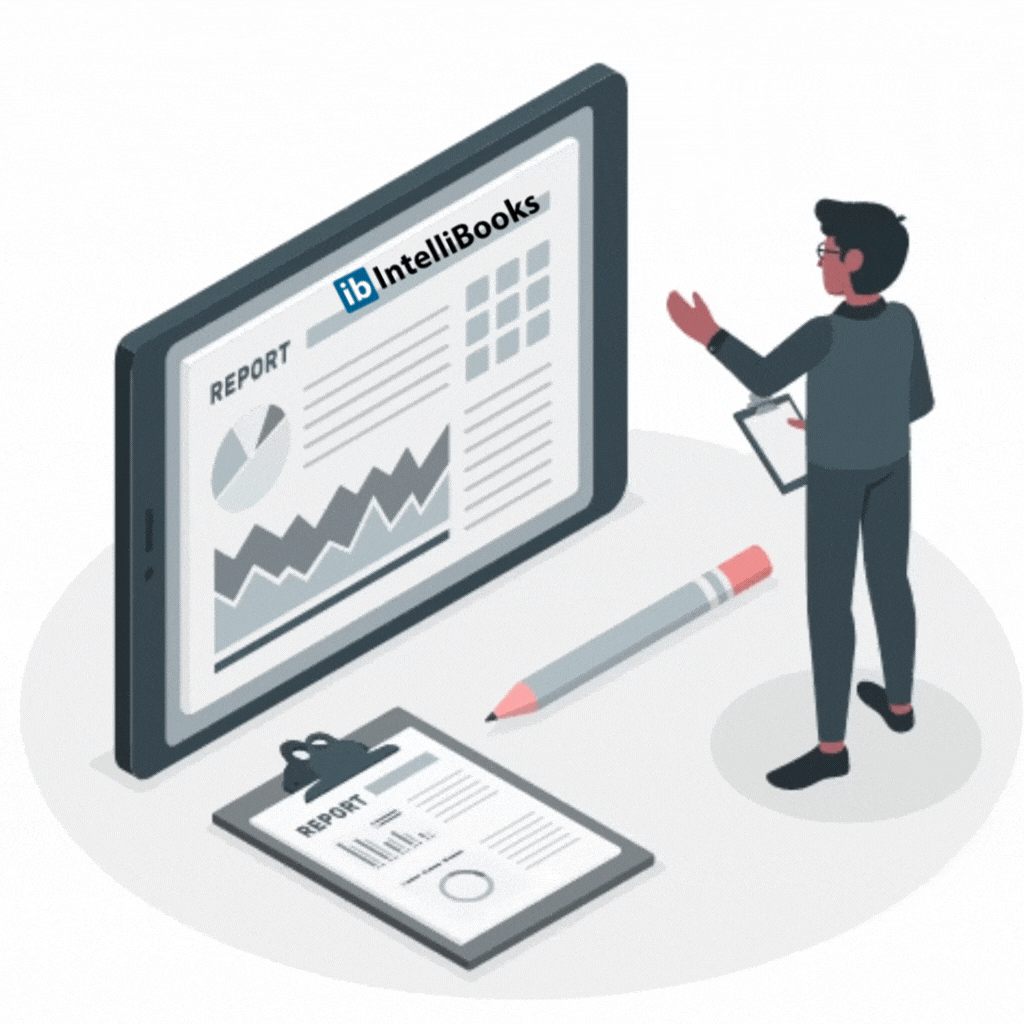 Reporting
For all your business needs, IntelliBooks lets you generate reports such as transaction report, GST report, business status report, party reports, Item / Stock report. You can utilize the reporting feature to avoid delay in timely actions with the organization & avoid interruption in workflow.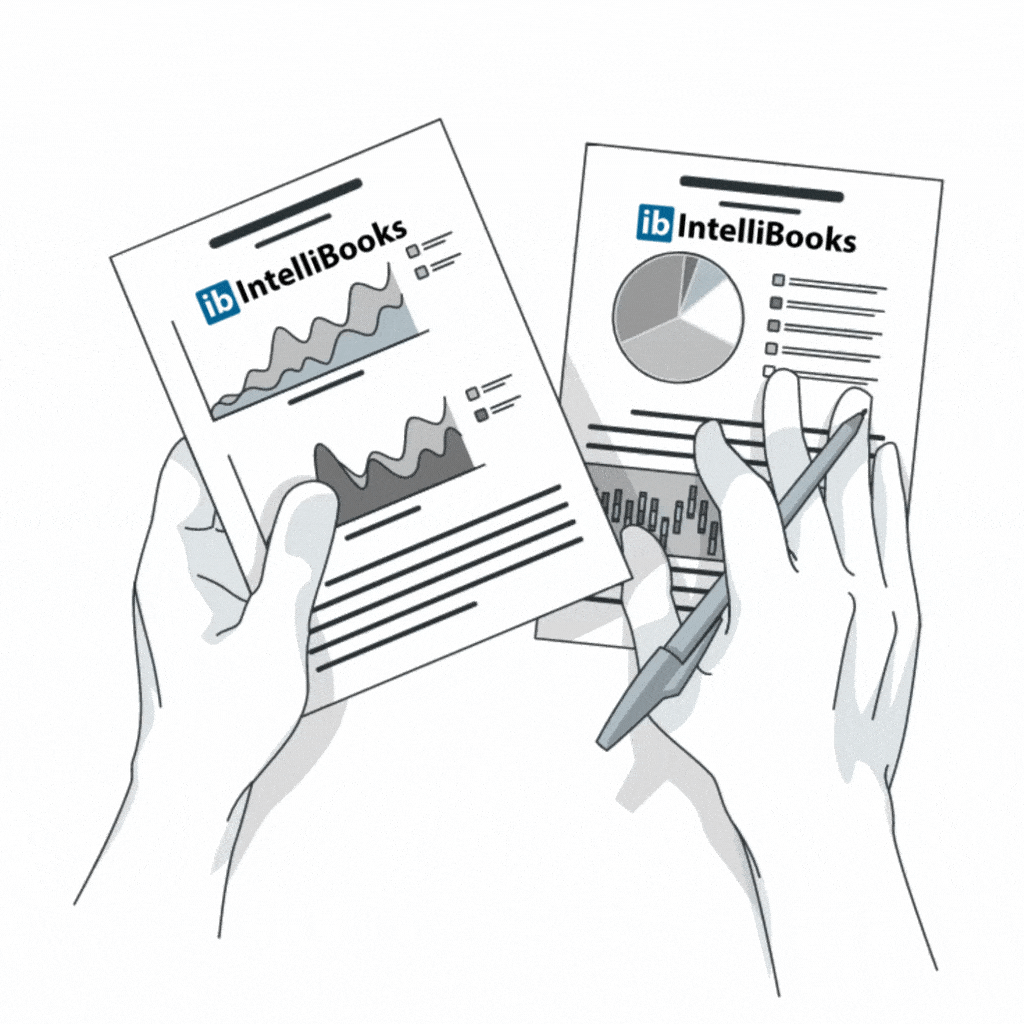 Managing finance reports
Managing finances can be troublesome if you have multiple operations to work. You can save a lot of time by creating financial reports such as financial statements, sale/purchase order reports, and loan reports from IntelliBooks App. It will help you maintain the company's cash flow and send timely reminders of outstanding credit payments.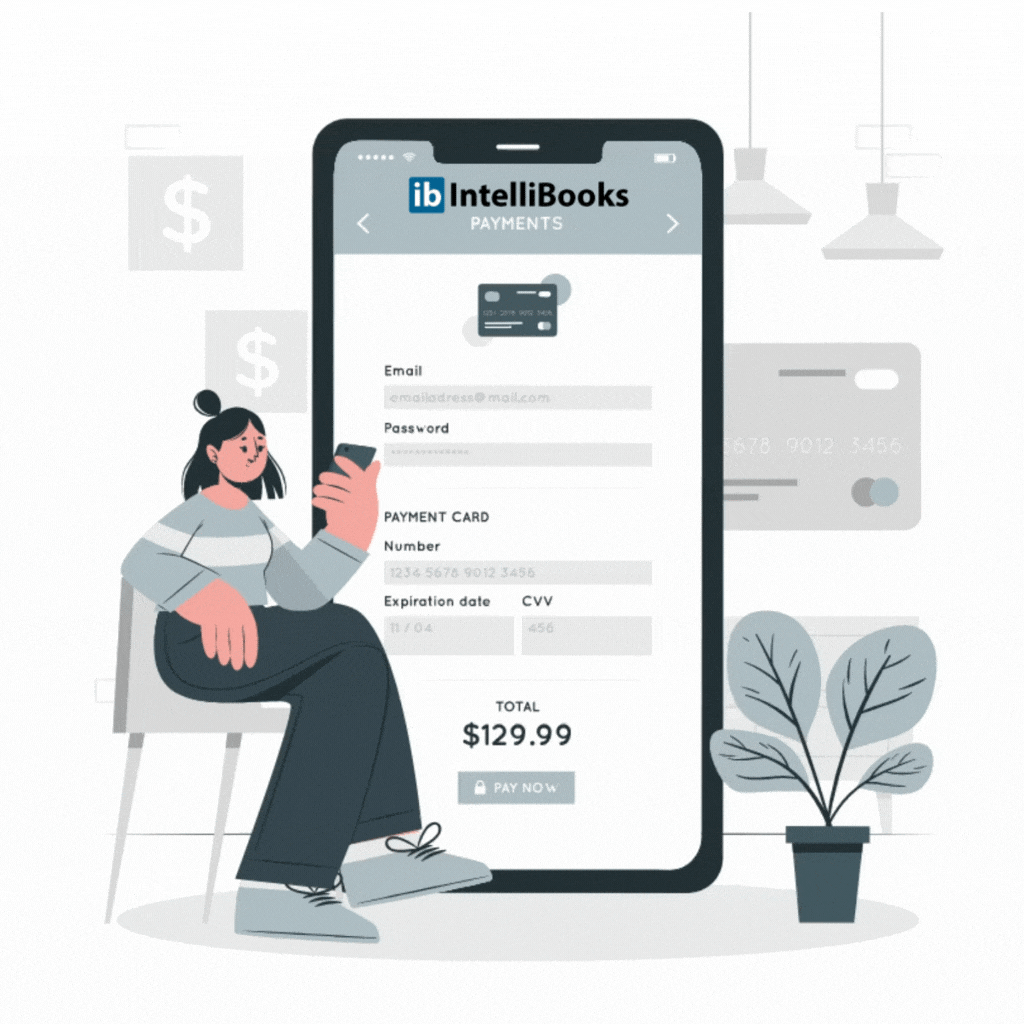 Delivery Challan
Many businesses face difficulties in creating challans to send them along with the shipment of goods. IntelliBooks app comes with exclusive features to provide detailed information about each item. Challan is helpful when you transfer assets from your head office to a branch so that the details can be tracked when received.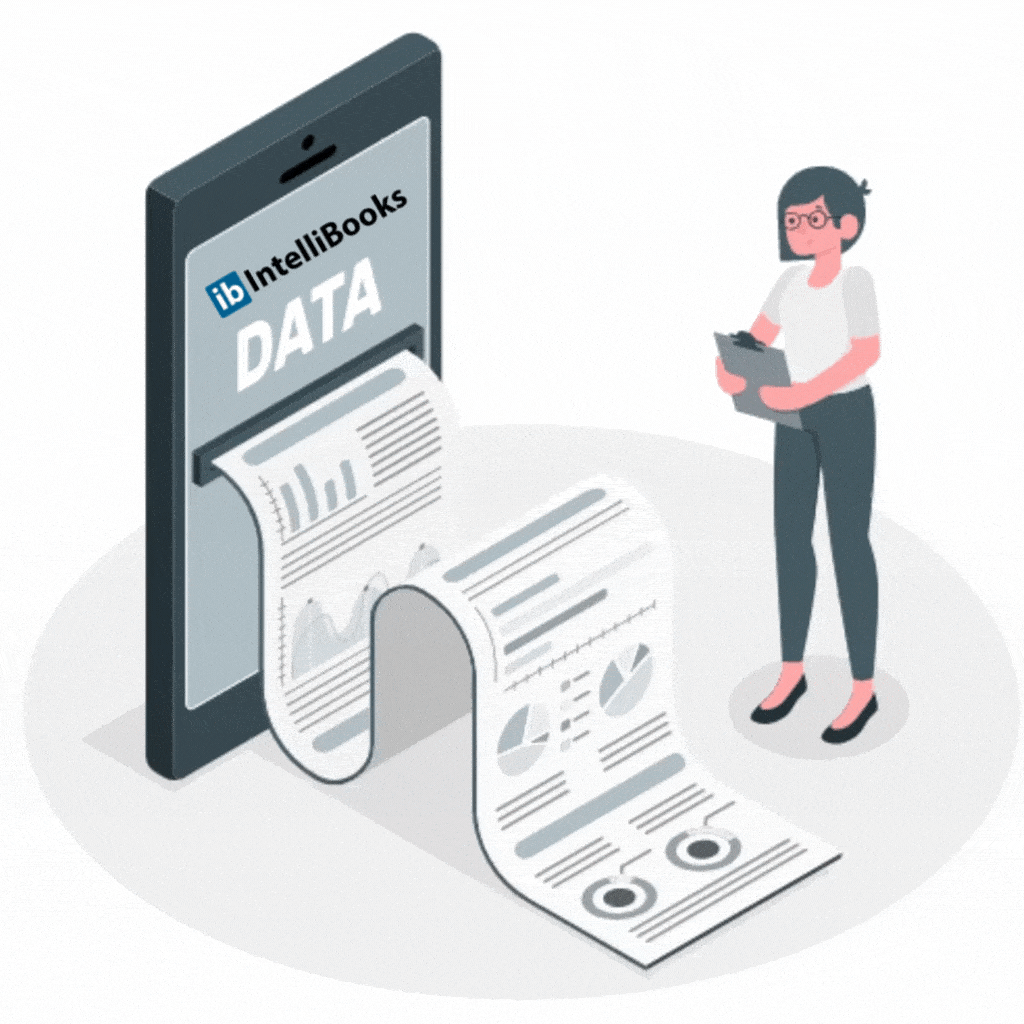 Record Payments
As soon you receive payments you can update them on the app. It will help you to maintain payment records that can later speed up the process. It will allow you to track outstanding so that you can send reminders and get paid on time.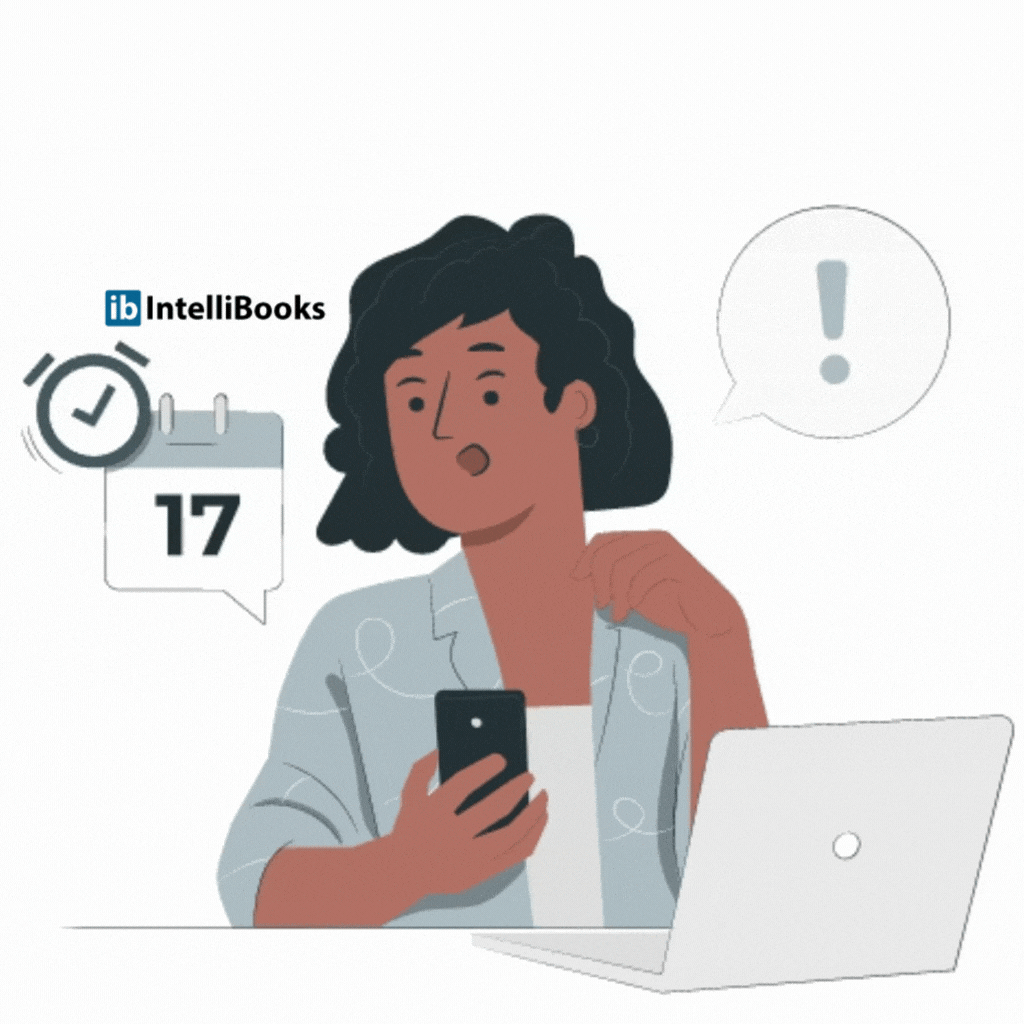 Self Payment Reminder
You need to make timely payments to maintain a good relationship with your suppliers. Inside the app, you can add self-payment reminders that will notify you about the outstanding debt you have to make. It will make sure you do not forget any payment & relationships with your suppliers get more durable over time.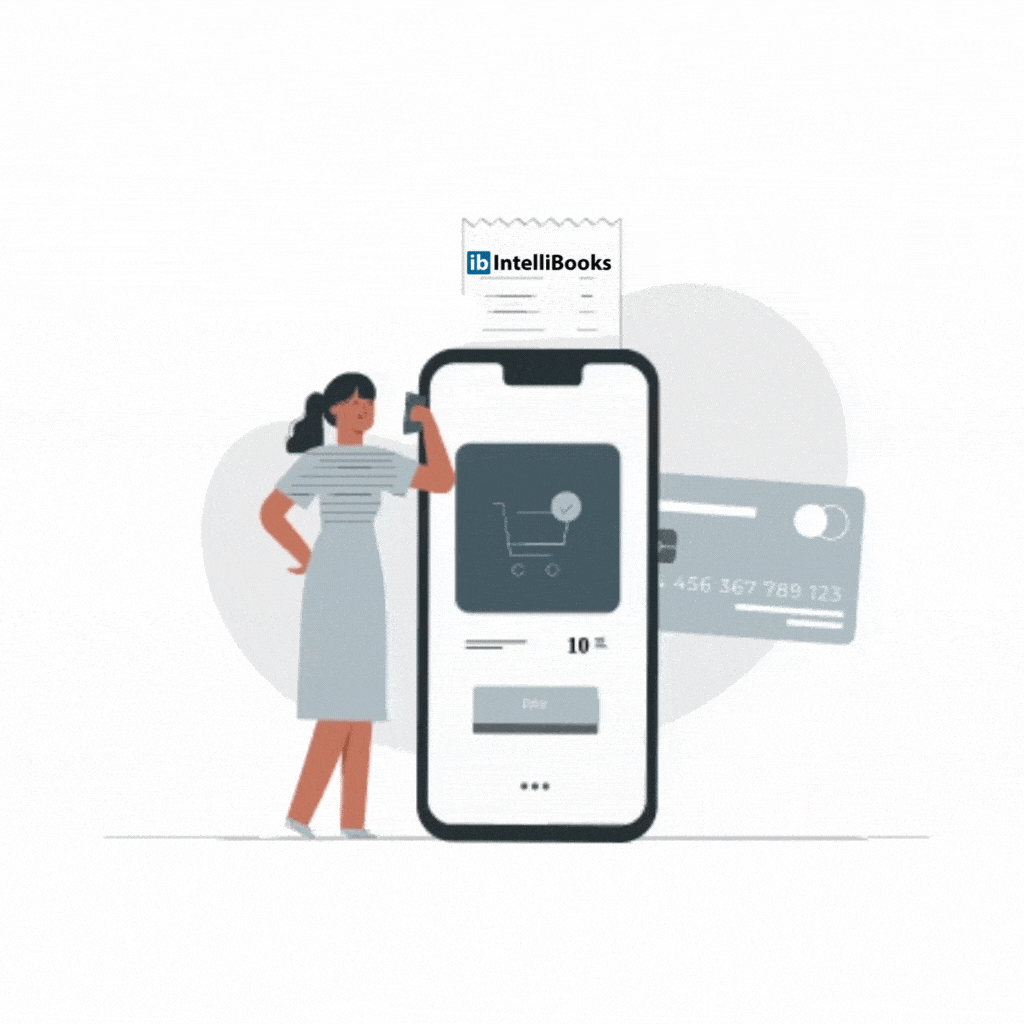 Record Transactions
Organizing transactions can increase the continuity of operations within an organization, and they happen in a variety of ways. Looking at them all together will make you confused. But by using IntelliBooks you can record the smallest transactions and manage them professionally.
Manage Expenses
A company's expenses can determine its growth, and you can manage your business in a better way by evaluating costs. The app provides a separate section to manage expenses. By reducing unnecessary costs you can track down where you invest the most and find ways to increase income.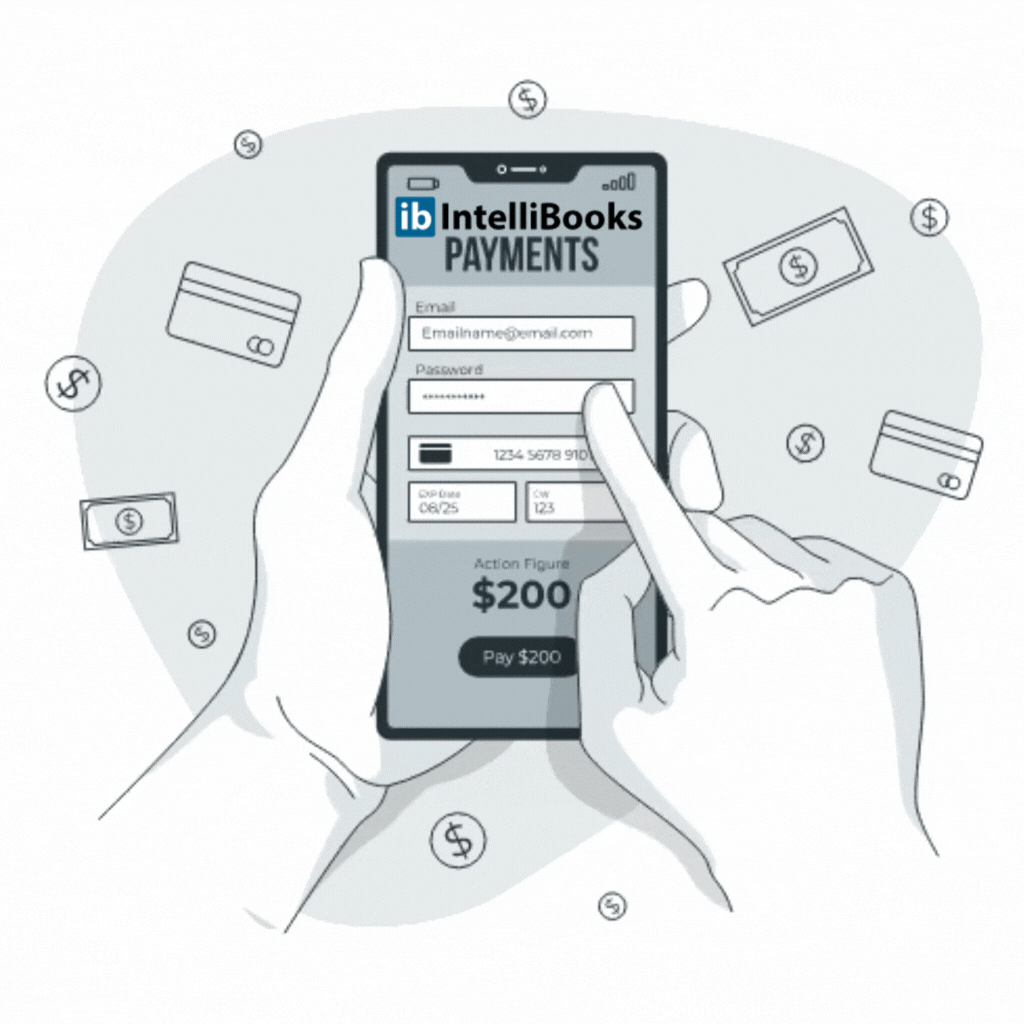 Online/UPI Payments
It is a time-consuming process to get paid in cash and cheques. By using IntelliBooks accounting software you can get paid online by using the UPI QR code on your invoice. You can link your bank accounts and get paid directly through UPI. It will help you maintain the company's cash flow.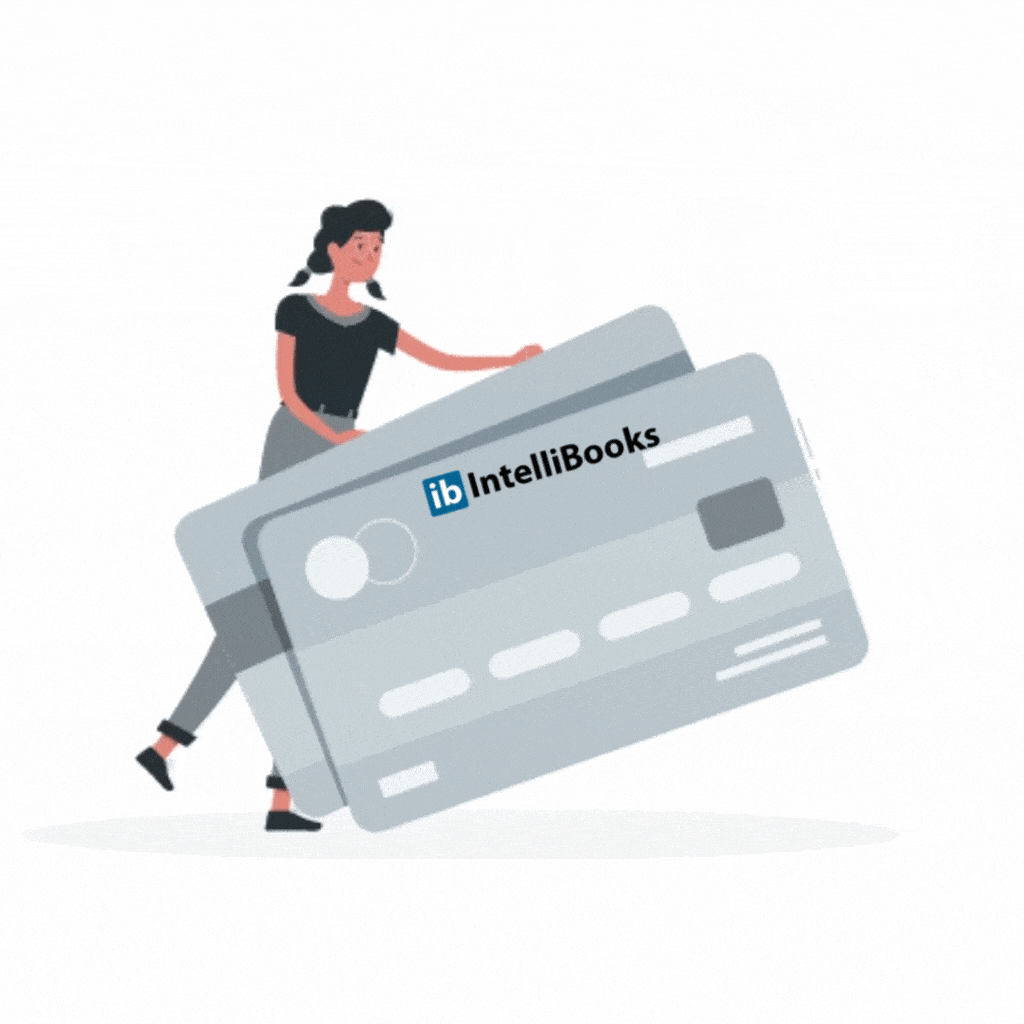 Accept Cheque
Many companies prefer to make cheque payments to ensure that the transactions are secure. In the app, you can add payments made or received. You can directly from the app check their open status & close them once the bank completes the transaction.
Cash
You can add it to the app when you receive a cash payment so that the status of outstanding amounts is updated and reminders sent with updated payment status.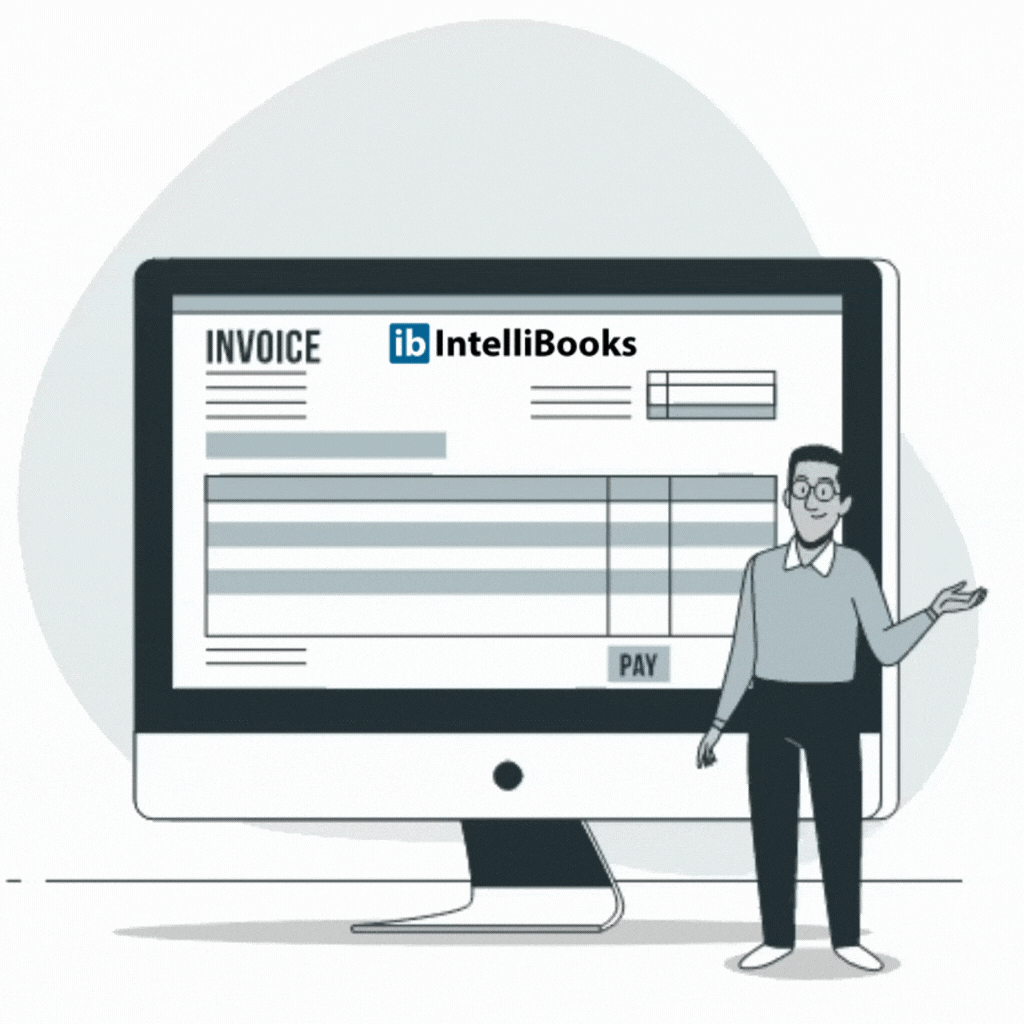 Multiple themes
You can choose from various theme options to customize your experience. You can go to the print settings and select different color schemes and looks of the invoice.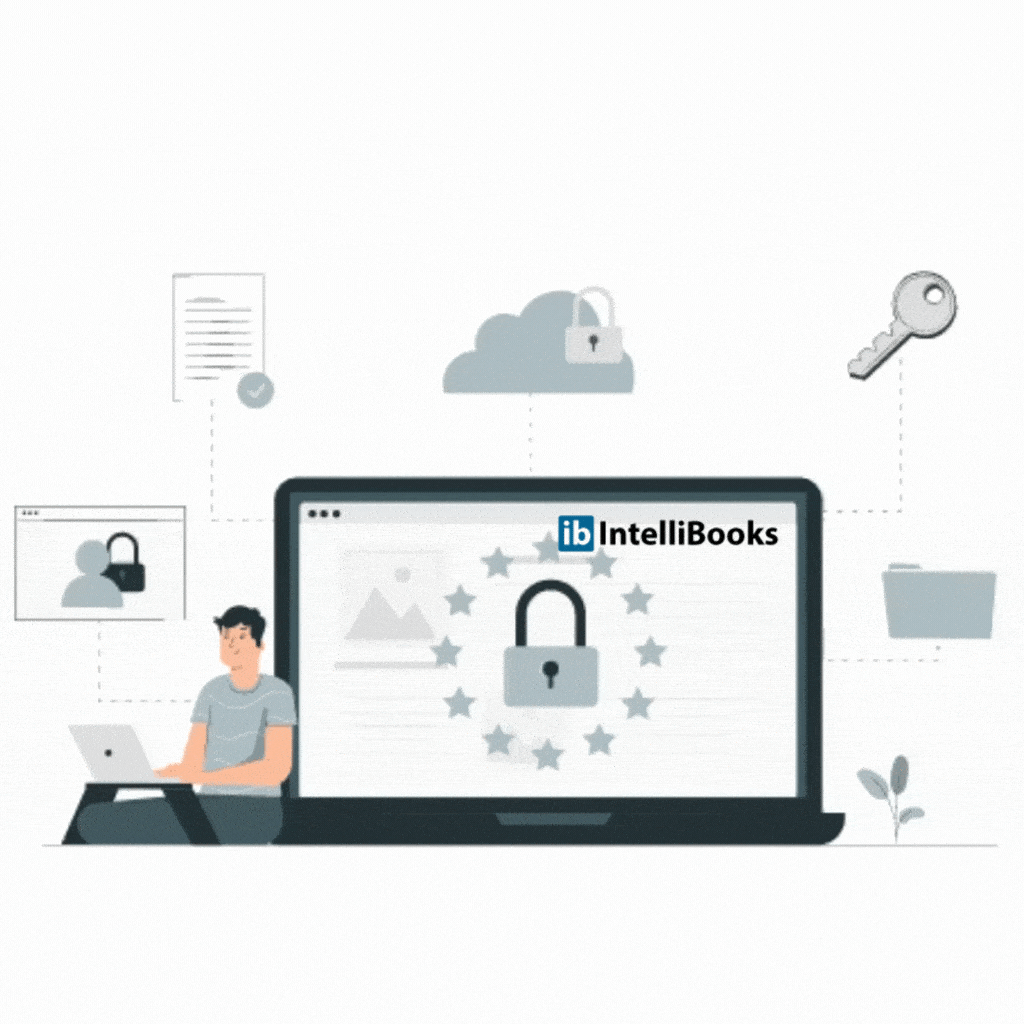 Data security & backup
Businesses are primarily concerned with having a backup of data and keeping it protected from unexpected losses. With the IntelliBooks app, you can back up your data in your internal storage or email address. By installing the backup at any time, it will help you get your data back.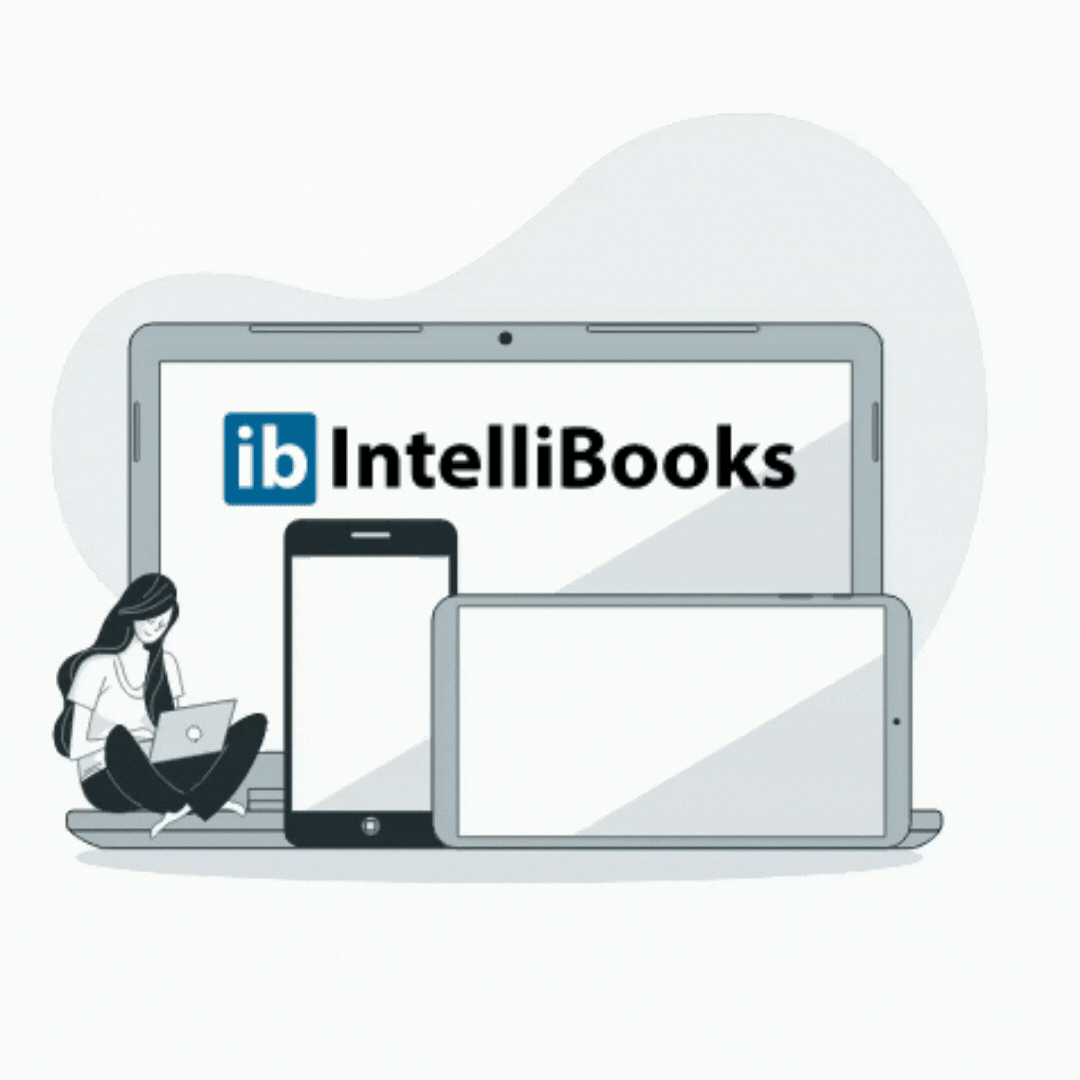 Works on mobile & desktop
You can use the IntelliBooks app on your smartphone, laptop, or desktop computer. It works well on all operating systems. After a one-month free trial, the desktop version comes at a premium & our mobile app is free to use.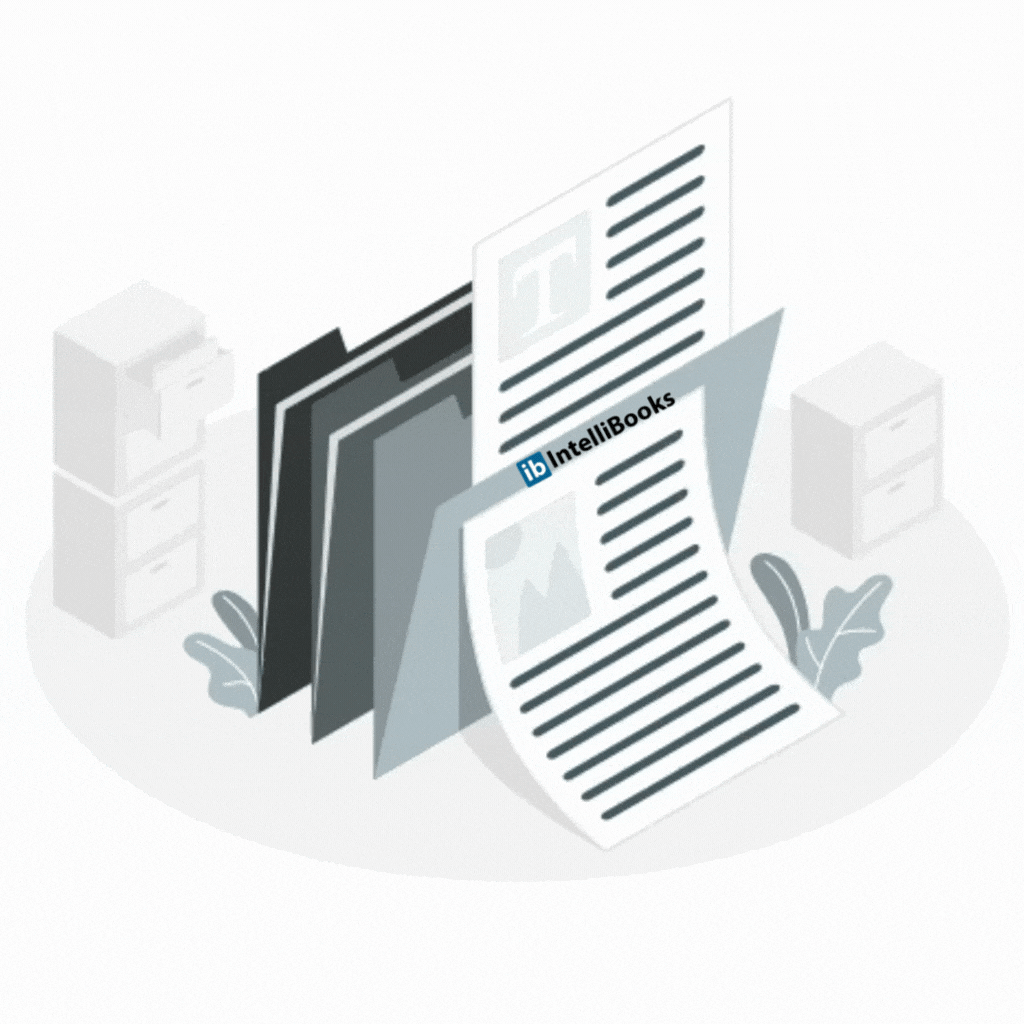 GST filing
With IntelliBooks filling GST becomes much simpler. You get all the required options to generate GST reports as per your business needs. With a simple click, you can get a GST detail report for sales, purchases, or CDN.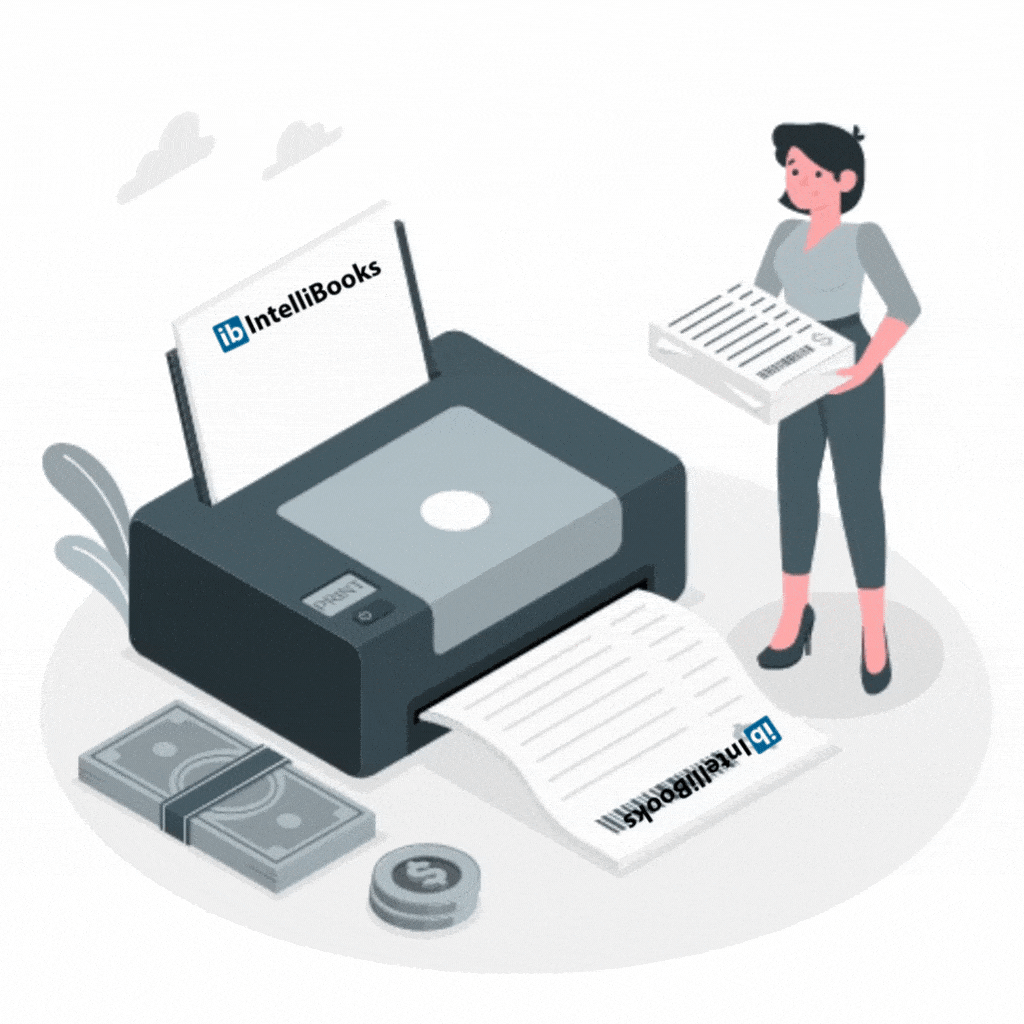 Regular / Thermal Printer
Using a regular or thermal printer through the app, you can print your invoices. It allows you to set the default setting for the printer type that you are using. It will help you create a better quality invoice specifically for the printer you are using.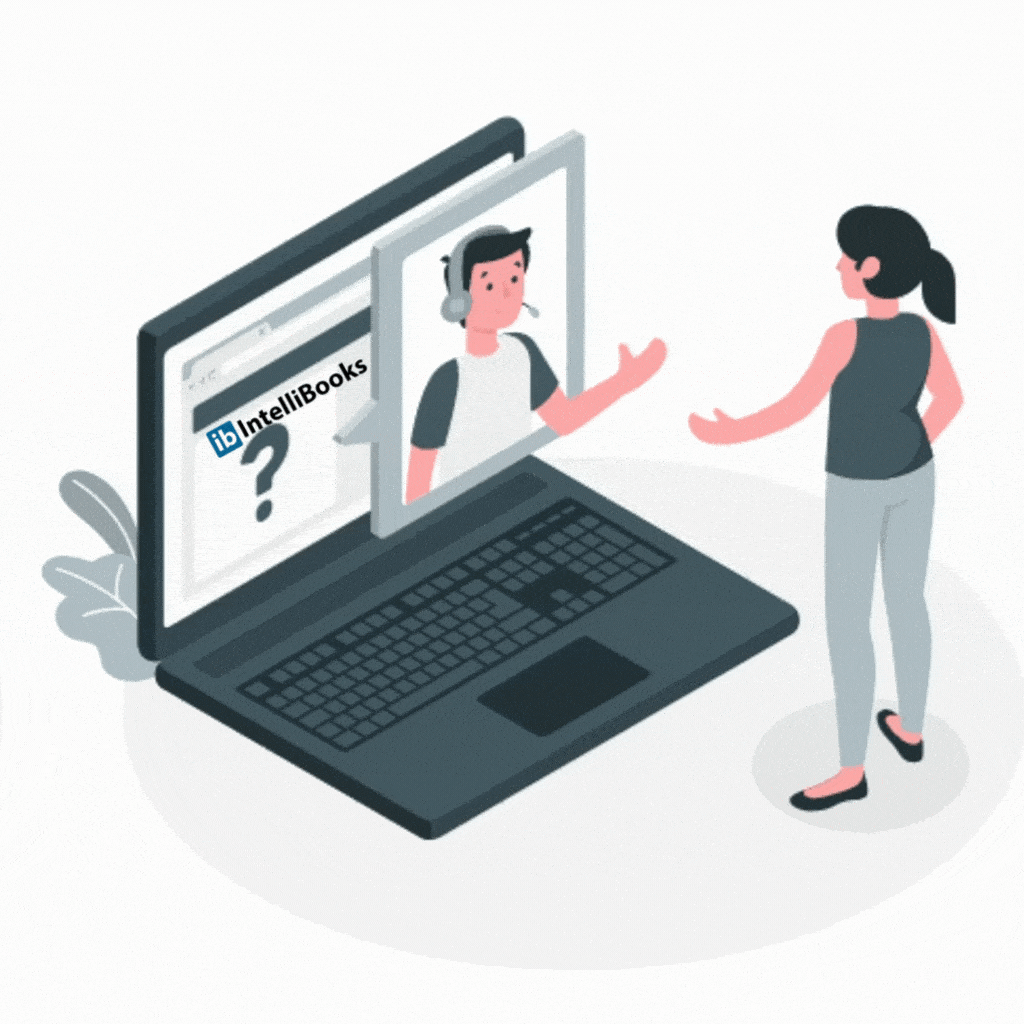 Dedicated & Free Support
Helping customers in need is our main motto. Apart from building accounting software for business. IntelliBooks believe in being side by side with our users and ensuring that we are always available for any queries or support.