Make GST compliant bills for your customers in seconds.
Invoicing and inventory software for all round business management.
GST integrated billing software for your business.
Reconcile your bank accounts
An app for every Small Business need

Intelli-Books - Small Business Management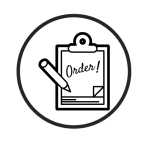 Intelli-Order- Restaurant real time management



Our valued satisfied clientele/patrons
Our unique line-up for automated assistance:
Brands are getting digitally automated! Are you?
Your service is our priority. Connect with us now to get a handmade service package to best suite your business crafted to fit your niche.